Fiumicino: Get wet and fed before your flight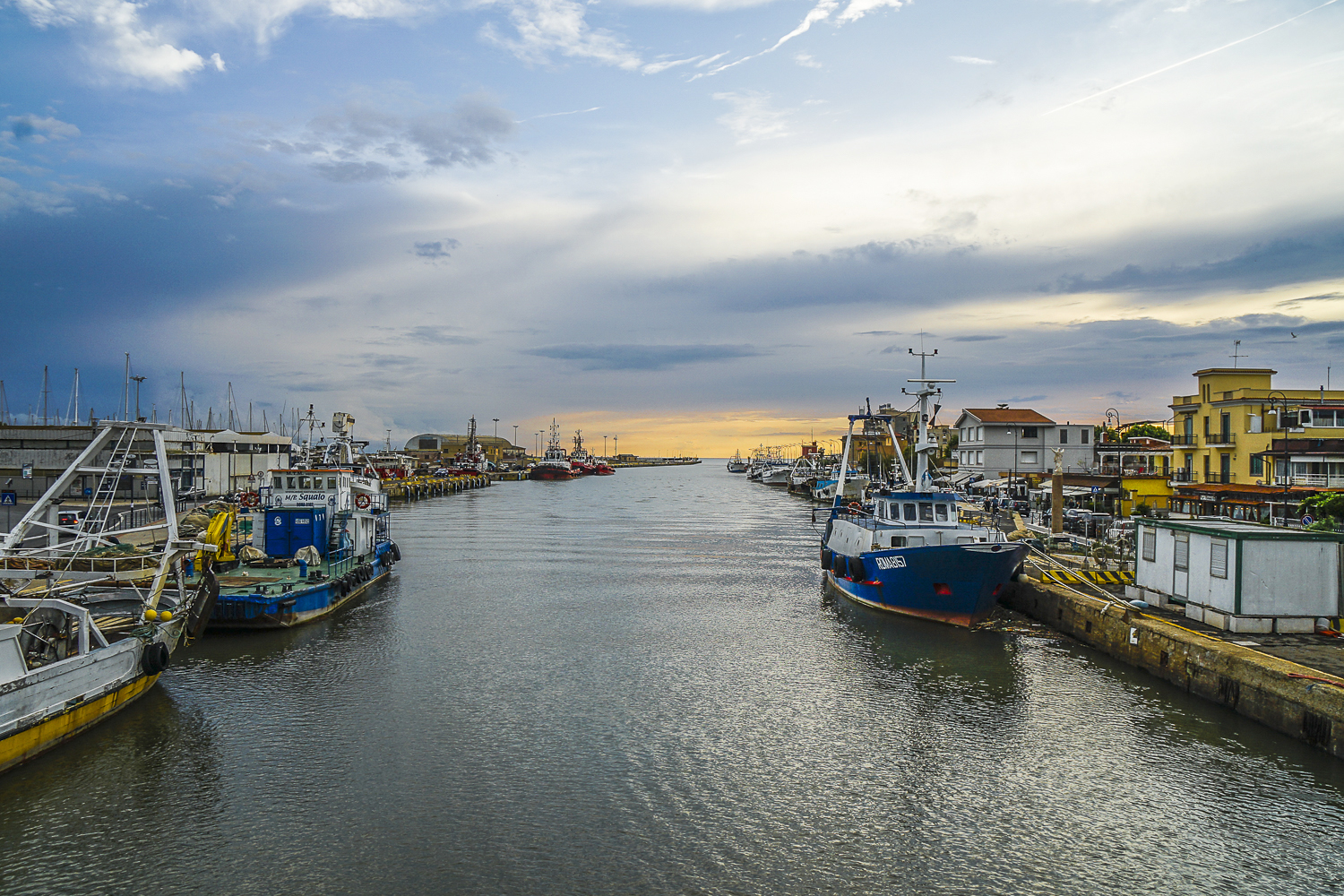 Fiumicino is world famous for the airport that serves Rome. Yes, it's Italy's busiest. It's renovated. It's beautiful. But Fiumicino is also a city of  80,000 people. Sitting about 19 miles (32 kilometers) southwest of Rome, Fiumicino became independent from Rome in 1992. Like so many towns just outside the capital, Fiumicino has its own character. Just look at its name.
Fiumicino means "Little River" in Italian. The city sits on the Tyrrhenian Sea. Running through it is a small river that turns into the mighty Tiber River which goes through Rome and has been a means of transport since the Roman Republic. Today, the river is lined with the best seafood restaurants in the area.
There is also a modern Fiumicino, symbolized by QC Termeroma, a terrific spa complete with restaurant and hotel only a five-minute ride from the airport. An airport hotel experience in Fiumicino isn't just a lobby, lounge and shuttle.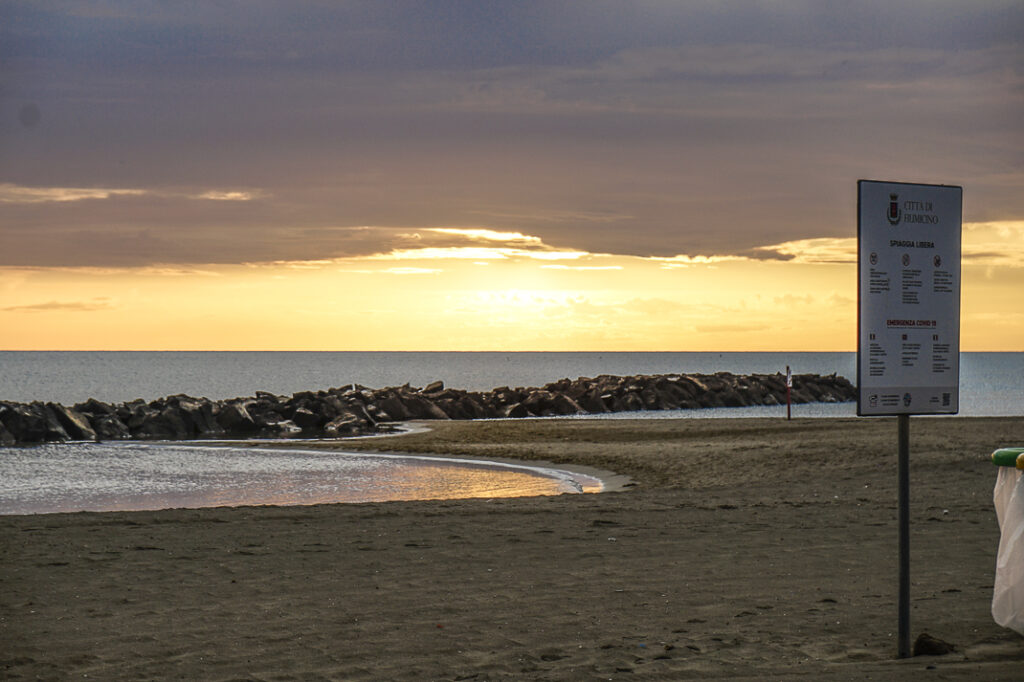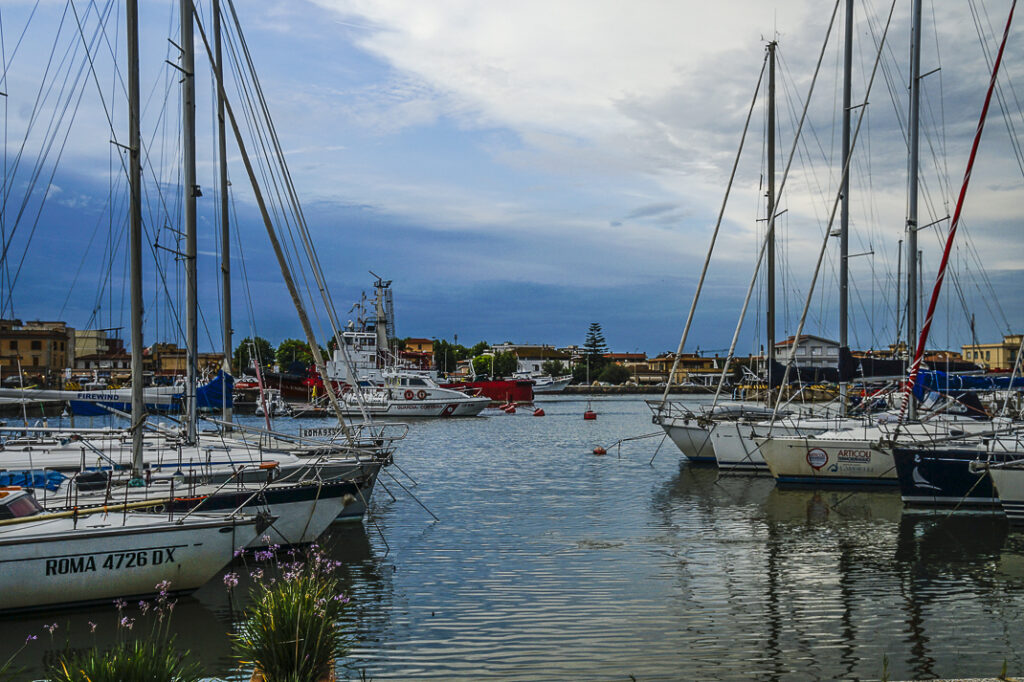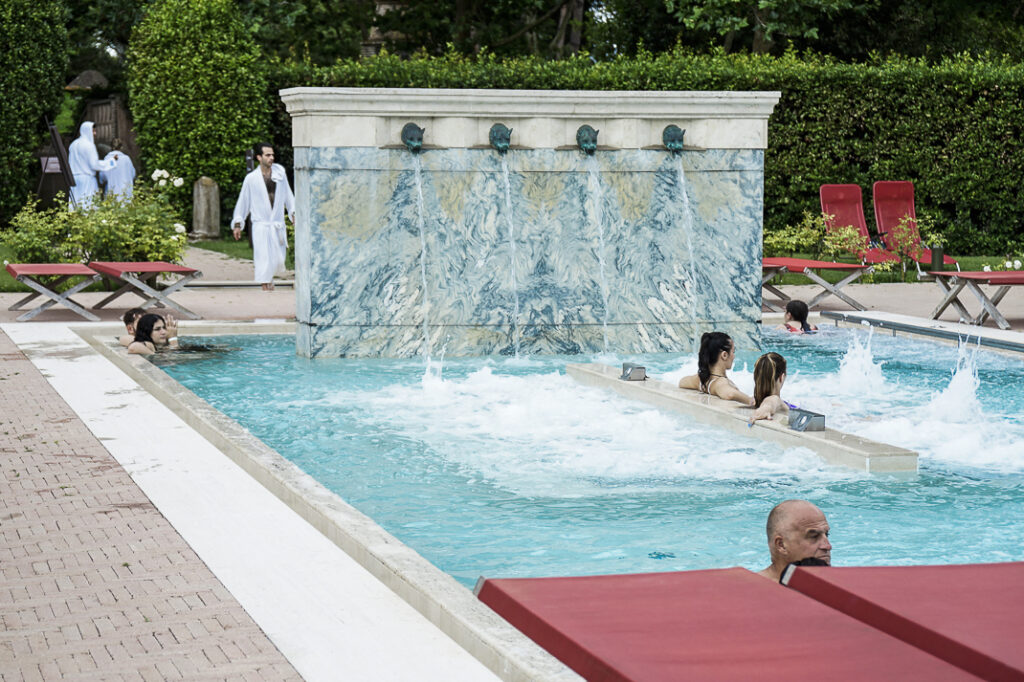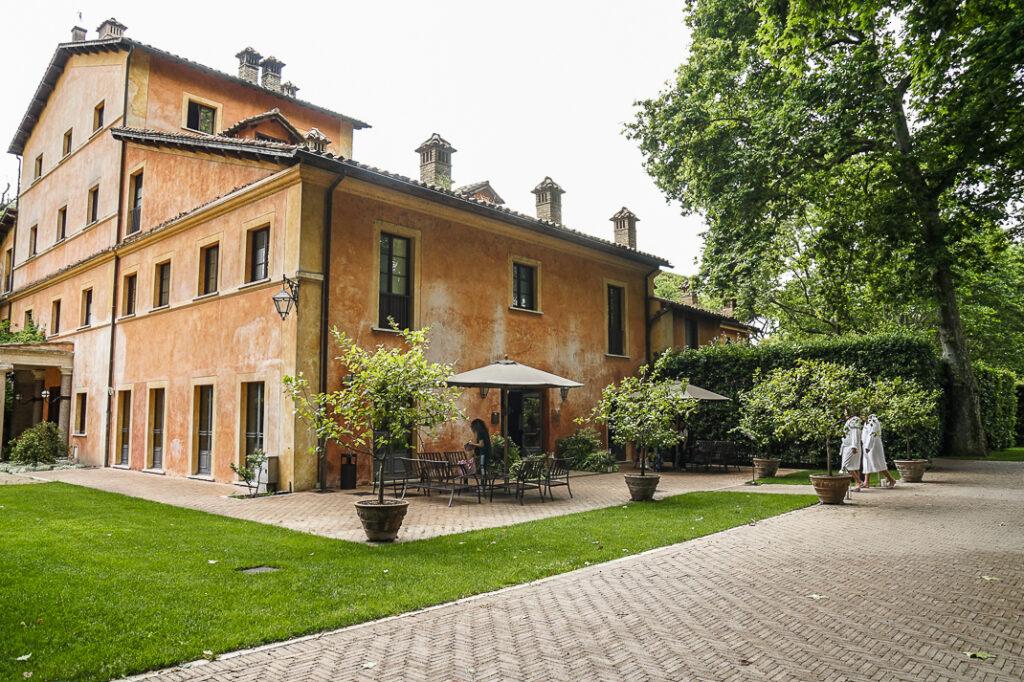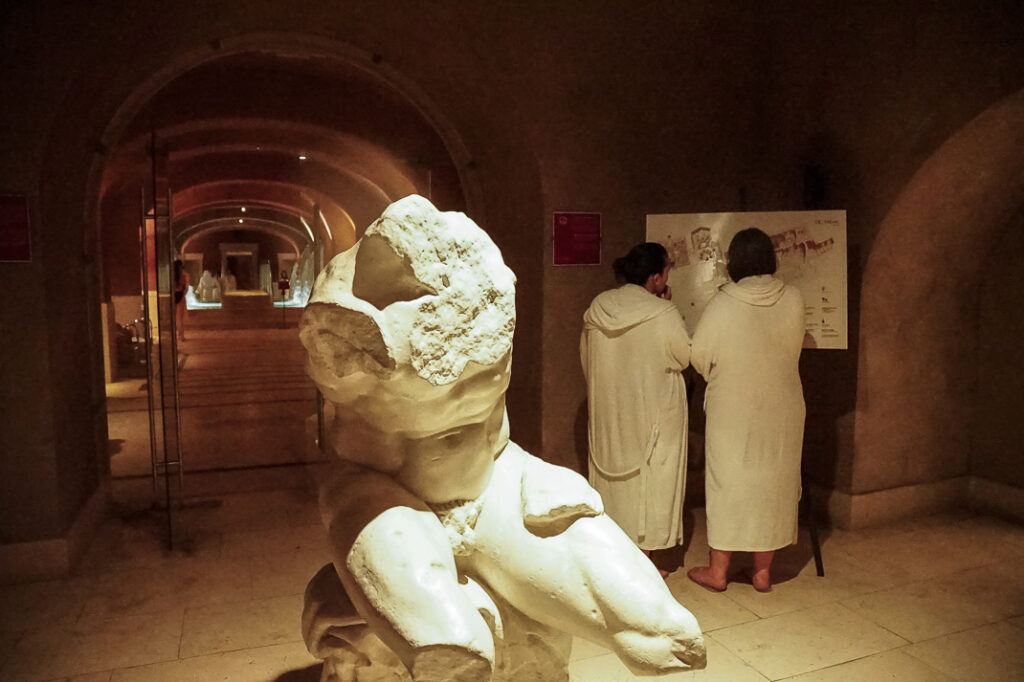 1 • QC Termeroma: This is a world-class spa with a five-star hotel and restaurant to match. Termeroma isn't just a steambath and a rub down. It's a pleasure palace built in 10,000 acres of oak, pine and eucalyptus trees.  https://johnhendersontravel.com/valentines-day-in-rome-qc-termeroma-is-the-perfect-spacial-gift/

 Built in 2014, it consists of three huge Jacuzzis the size of small swimming pools outside, numerous 96-degree Jacuzzis inside, cascading waterfalls, a 105-degree Turkish bath, a 140-degree sauna, a cold soak tank and even a little walk in which you walk knee deep in hot water, turn and then walk through cold water. The alternating hot and cold water open the pores for better circulation. The Jacuzzis outside are set at 96 degrees with comfy underwater lounge chairs for kicking back. Thermal baths are a Roman tradition. The area is built over numerous thermal springs. It's how Romans bathed during the time of the Empire. In 354 A.D., Rome had 952 spas. However, Termeroma isn't built over a thermal spring. It's entirely manmade, complete with romantic walkways lined with palm trees and an aperitivo you can take on a lush lawn where you sip wine or Prosecco and listen to soft music. The adjacent five-star hotel starts at €388 in June. Its restaurant is excellent.
Info:  Via Portuense 2178/A, 39-07-117-000-963, https://www.qcterme.com/it/roma/qc-termeroma/orari-e-prezzi, 9 a.m-11 p.m. Sunday-Thursday, 9 a.m.-midnight Friday-Saturday. Spa entrance from €59, wellness program and couples massage €212. Other services offered at various prices.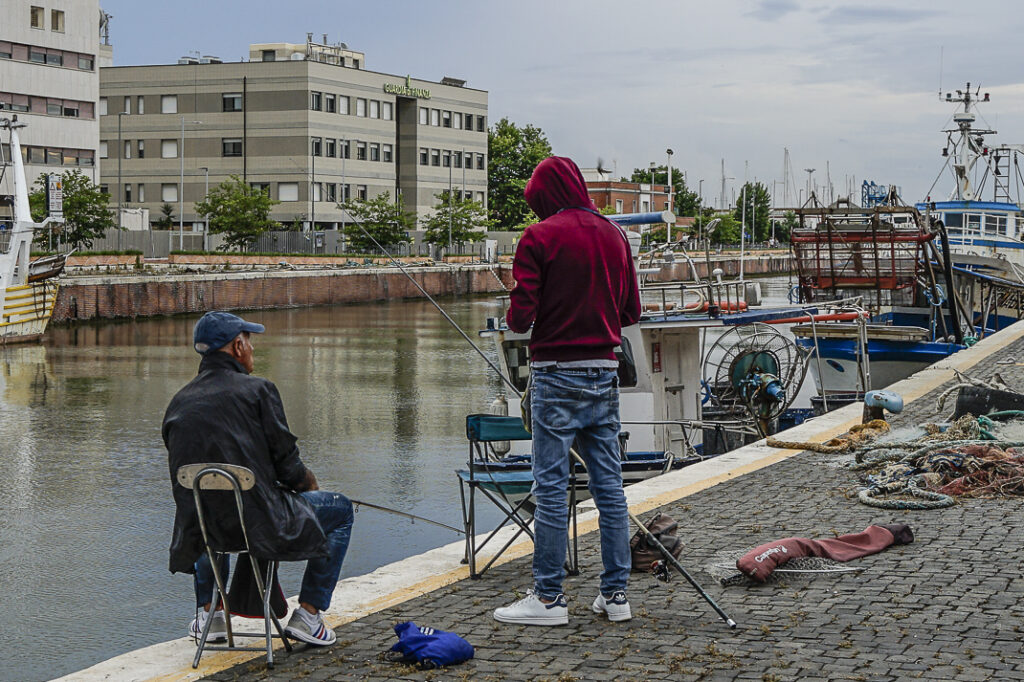 2 • The River. You could make an argument that Fiumicino has the best seafood in Italy. The little river connecting the Tyrrhenian to the Tiber is lined with fishing boats that unload seafood for the string of very affordable restaurants across the street. It's a lovely stroll walking along the river where you see men fishing off the dock next to commercial fishermen pulling in their catch.
You must step around the piles of fishing nets all along the dock. Take a seat among the many restaurants, bars and cafes with covered outdoor tables for a glass of wine. Remember, Fiumicino faces west so the sunsets are remarkable. For the best views, walk across the river to Darsena Port on the sea where it's packed stern to port with pleasure craft. Numerous restaurants, some more modern, are across the street.
3 • Roman Ships Museum. Located just outside the airport's exit is a small museum housing boats left over from the Roman Empire 2,000 years ago. These were used to transport goods from the Tyrrhenian up the Tiber to Rome. During the airport's construction from 1958-65, workers unearthed the hulls of seven Roman boats. After they became too old, they were purposely sunk in the lagoon connected to the ancient Harbour of Claudius. They were restored in the 1960s and the museum opened in 1979. Five were included: a fishing boat and four naves caudicariae, short-sea shipping boats for river navigation. The museum also includes artifacts found during the excavation. Visitors can currently see boats being restored.
Info: Via Alessandro Giudoni, 39-06-652-9192, https://www.ostiaantica.beniculturali.it/it/aree-archeologiche-e-monumentali/museo-delle-navi-di-fiumicino/, 10 a.m.-4 p.m. Tuesday-Sunday, €7.
Fiumicino Airport
Some fun and not-so-fun facts about Italy's busiest airport:
• Last year it won its third straight Best Airport Award in the category of airport hubs, presented by the Council International Europe.
• It opened in 1961 with two runways and replaced Ciampino Airport, which is still in use for domestic flights and budget airlines.
• It was actually first used in 1960 to help the overburdened Ciampino during the Rome Olympics.
• Its busiest domestic route is to Catania, Sicily, with 650,320 passengers. Its busiest European route is Paris with 343,498. Its busiest international route is New York-JFK with 134,482.
• The airport is planning a cogeneration system which will allow the airport to produce its own energy.
• The Masterplan Fiumicino Nord will build four new terminals and two runways, enough to help the airport handle 100 million passengers a year. The target date is 2032.
• Terminal 1 is closed for expansion.
• On Nov. 23, 1964, the engine of a TWA flight caught fire on takeoff and 50 of the 73 passengers were killed.
• On Dec. 17, 1973, Palestinians hijacked a PanAm flight on the runway and threw phosphorus bombs onboard. Thirty passengers died.
19 miles (32 kilometers) southwest of Rome.
To airport, Leonardo Express leaves from Termini train station every 15 minutes. The 30-minute non-stop trip is €14. From airport, the town is 1.5 miles (2.8 kilometers). Go to bus terminal at far end past Terminal 3. Ask for the bus to Fiumicino's Via della Foce Micina.
Leaves hourly and costs €1. A taxi is €17-21. 
Amelindo, Lungomare della Salute 111/b, 39-06-658-3216, https://amelindo.it/, noon-3:30 p.m., 7:30-11 p.m., Tuesday-Sunday. Across street from sea, it has been around since 1969 and is popular with Rome families, particularly on Sunday. Fresh fish and seafood pasta dishes starting at €12.