Ariccia: Pork out on porchetta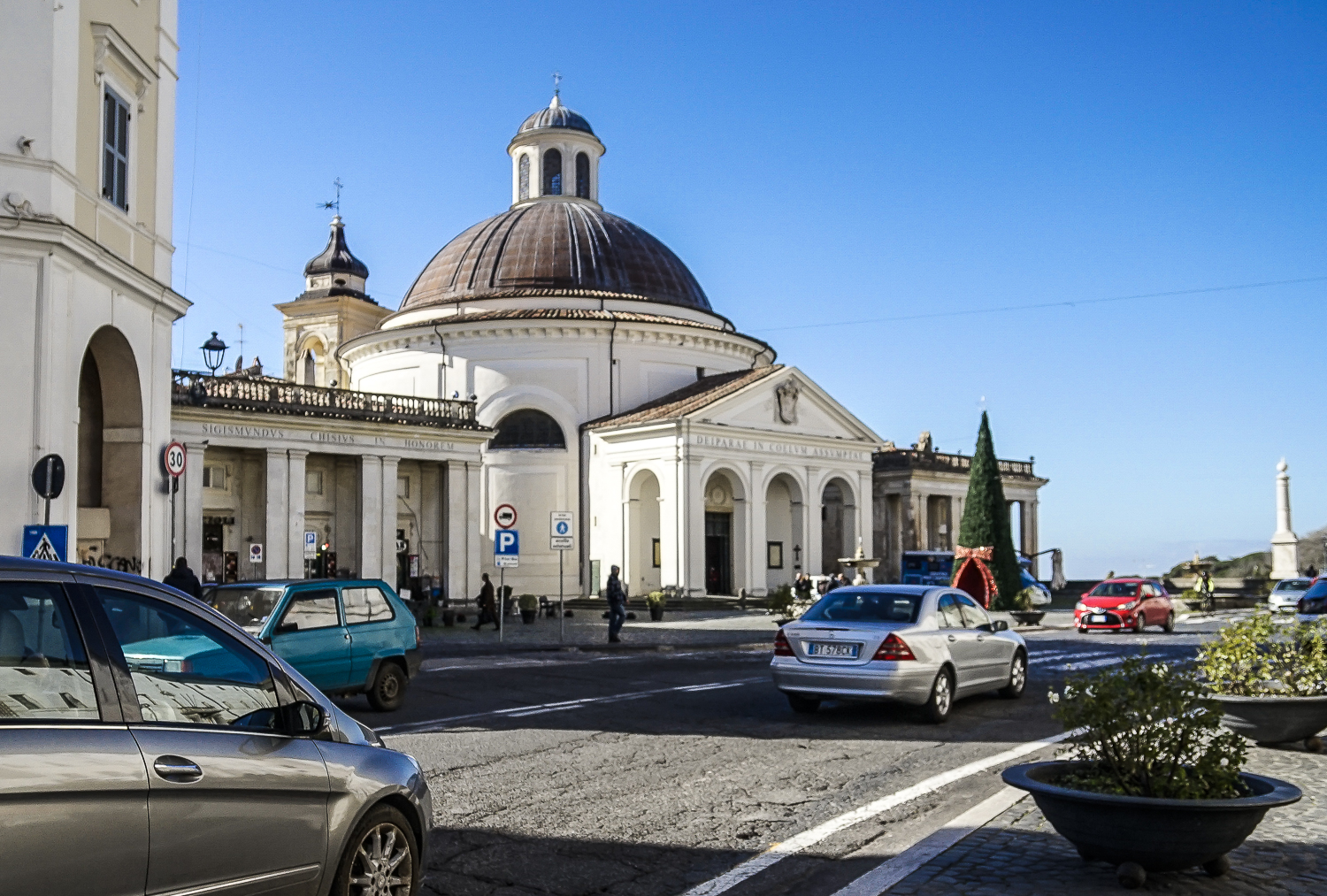 This gem of a town is part of Castelli Romani, a series of villages tucked into the scenic Alban Hills southeast of Rome. They are severely overlooked by travelers but Romans know them well. They come up to escape Rome's summer heat. They come to Ariccia to eat the best porchetta in Italy. Porchetta is a slow-roasted suckling pig that's served in nearly every restaurant in Ariccia. You see signs of pigs everywhere. You'll see pigs hanging from windows. (Yes, they're dead.)  However, the town is more than pork. It dates back to the 9th century B.C. It was the capital of the Latin League and rival to the Roman Republic. Once enveloped into the Roman Empire, it became home to leisure villas for some Roman aristocracy. It was eventually conquered by the Goths, Vandals and Saracens and was leveled in 827 A.D. Today it has a population of 19,000 and thrives on tourism. The fingerprints of Gian Lorenzo Bernini, one of Rome's most famous sculptures, is all over Ariccia from the famous Palazzo Chigi to the adjacent piazza. Ariccia also has one of Italy's most famous bridges with a very dark, haunting history.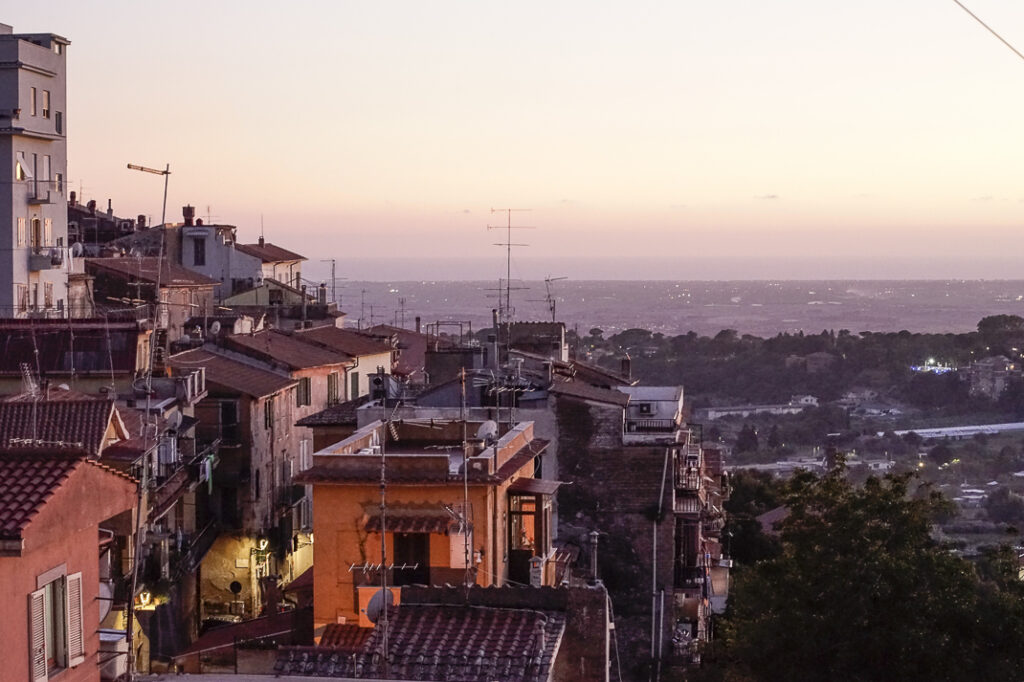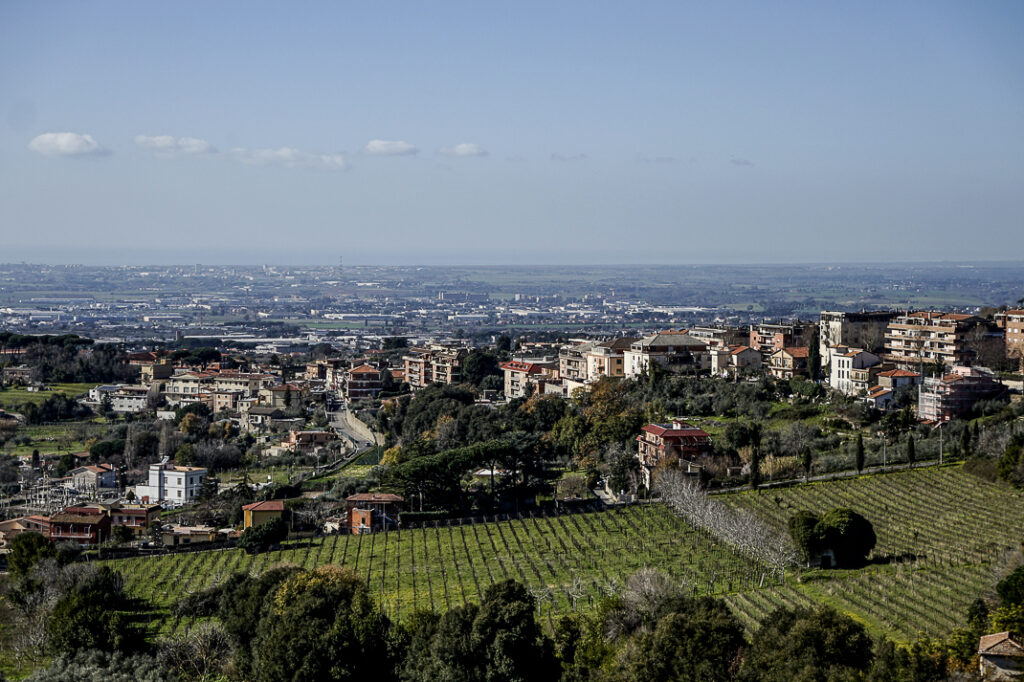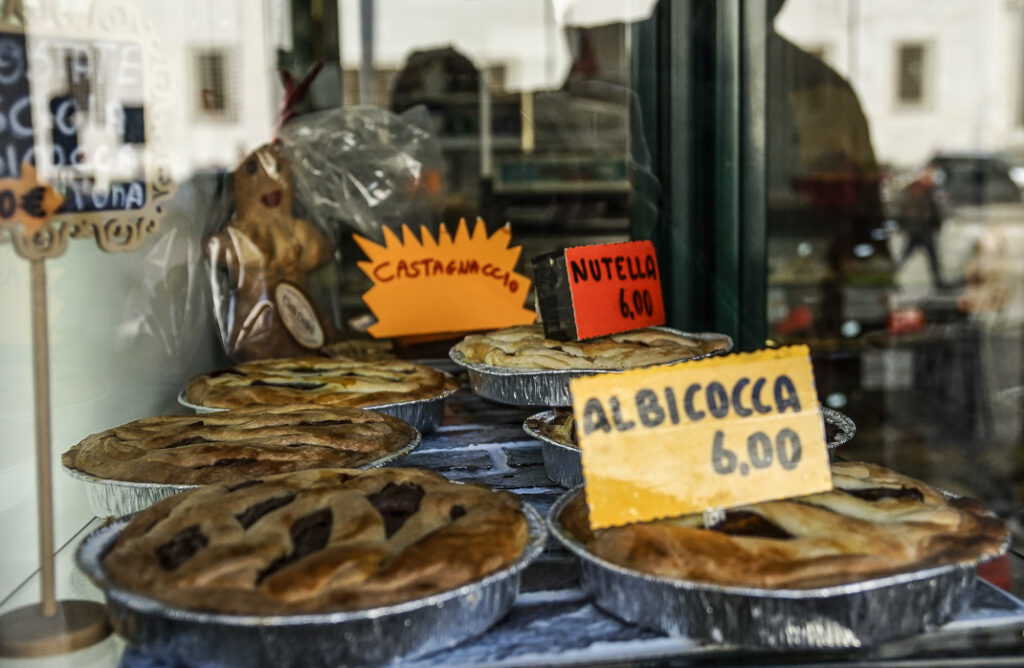 Porchetta
Want to eat like a gladiator? Order porchetta. It's a suckling pig that has been slow roasting on a spit for six to eight hours. They stuff it with rosemary, garlic, fennel and other herbs and spices. It comes out in big slabs of pork with the tasty skin crusted on the outside. You can order to go inside a homemade roll or as an antipasti on a big plate. While legend has it Emperor Nero ate porchetta (or maybe that was Christians), history says porchetta dates back to the 15th century during the Renaissance. Italy was emerging from an economic abyss and porchetta became a huge part of the many celebrations. While Ariccia is the most famous town for porchetta, Frascati just 13 kilometers (eight miles) to the north also has many porchetta spots.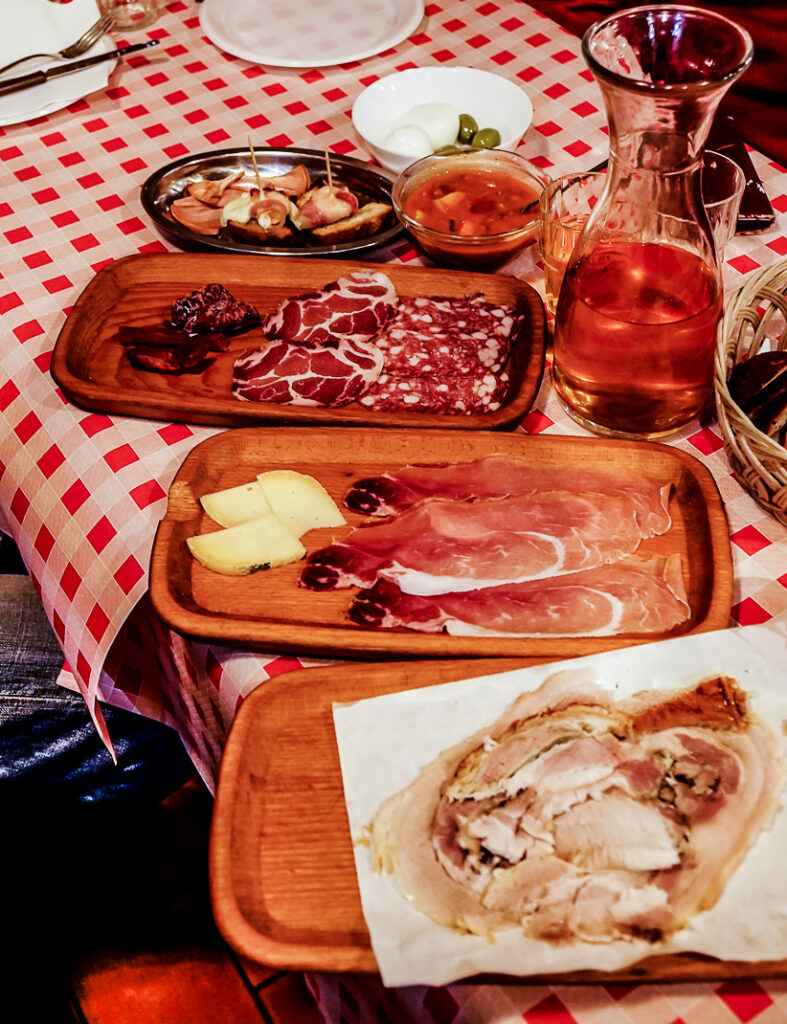 Palazzo Chigi: It's a sprawling, gleaming three-story white building that stretches the length of Piazza di Corte. Pope Alessandro VII commissioned Bernini to design the palace along with his pupil, Carlo Fontana. They built it between 1664-1672 in the Baroque style for the Chigi family, a princely family originally from Siena. In 1988 Agostino Chigi Albani della Rovere gave it to the city which now uses it for special events and exhibits. It houses the permanent Roman Baroque Museum which has elaborately decorated rooms adorned with paintings and portraits of famous cardinals and popes. The upper rooms also have nice views of the beautiful countryside. Information: Piazza di Corte 14, 39-06-93-30-053, https://www.palazzochigiariccia.it/, info@palazzochigiariccia.it, 10 a.m.-1 p.m., 3-6 p.m., Oct. 1-March 31; 10 a.m.-1 p.m., 3:30-6:30 p.m., April 1, Sept. 30. Price €10.
Chiesa di Santa Maria Assunta: Across the piazza from Palazzo Chigi is another Bernini creation. Inspired by the Pantheon in Rome, Bernini designed it in the Baroque style. It was built before the palace from 1661-64 on the same spot where a church has stood since the 6th century. You can see the similarities to the Pantheon with the big, huge dome. Inside, look up to the elaborately decorated cupola, designed in Bernini's studio. It looks just like the hole at the top of the Pantheon. Except this one is covered. No sunlight gets in. The church looks small. It has only 36 pews but Bernini designed the pavement mosaic. The two flanking wings outside were built in 1711.
Monumental Bridge: From beauty to the beast. This bridge was considered one of the most important engineering feats of the 19th century when it was built between 1847-54 on the order of Pope Pius IX. It is 312 meters across and connects Ariccia with the town of Albano. It has beautiful views of the Park of Palazzo Chigi and the Tyrrhenian Sea beyond. However, because of its 60-meter height, it became known as the Suicide Bridge. So many people threw themselves off, the city built steel netting on both sides in 2015. Still, that May, a 57-year-old mother and 31-year-old son climbed onto the netting and jumped off anyway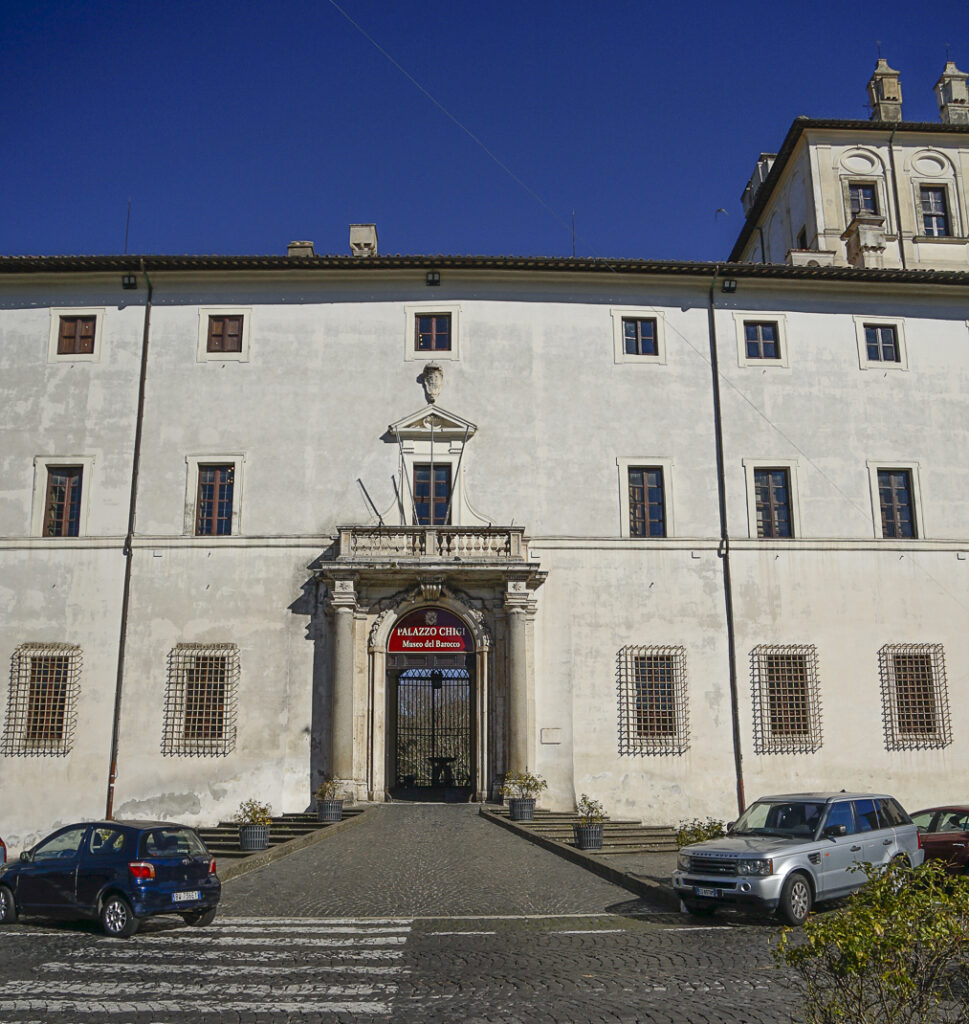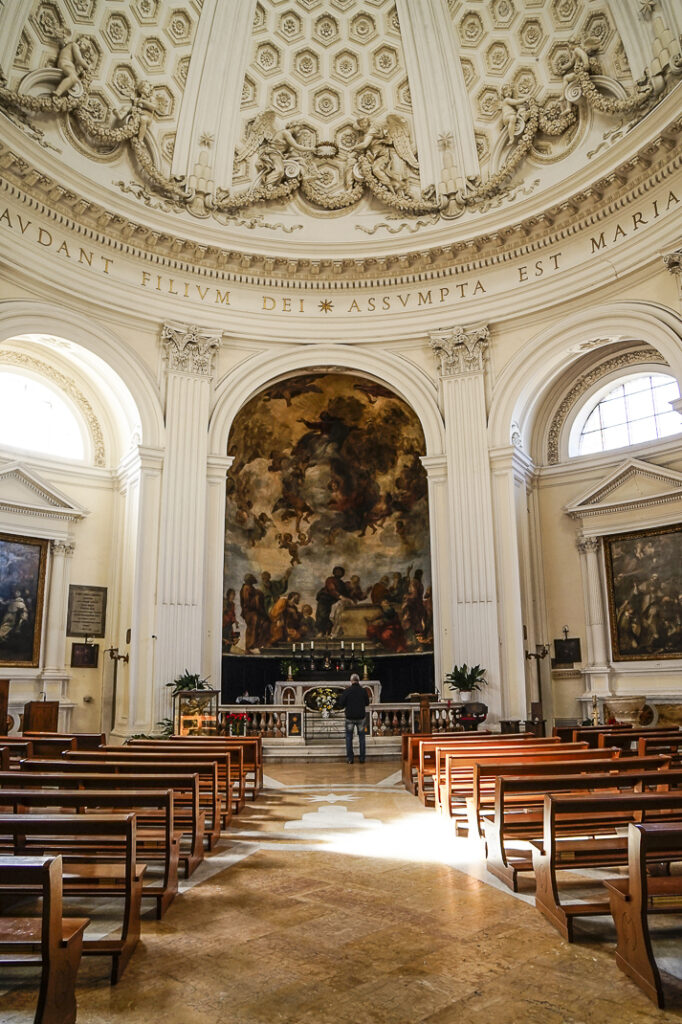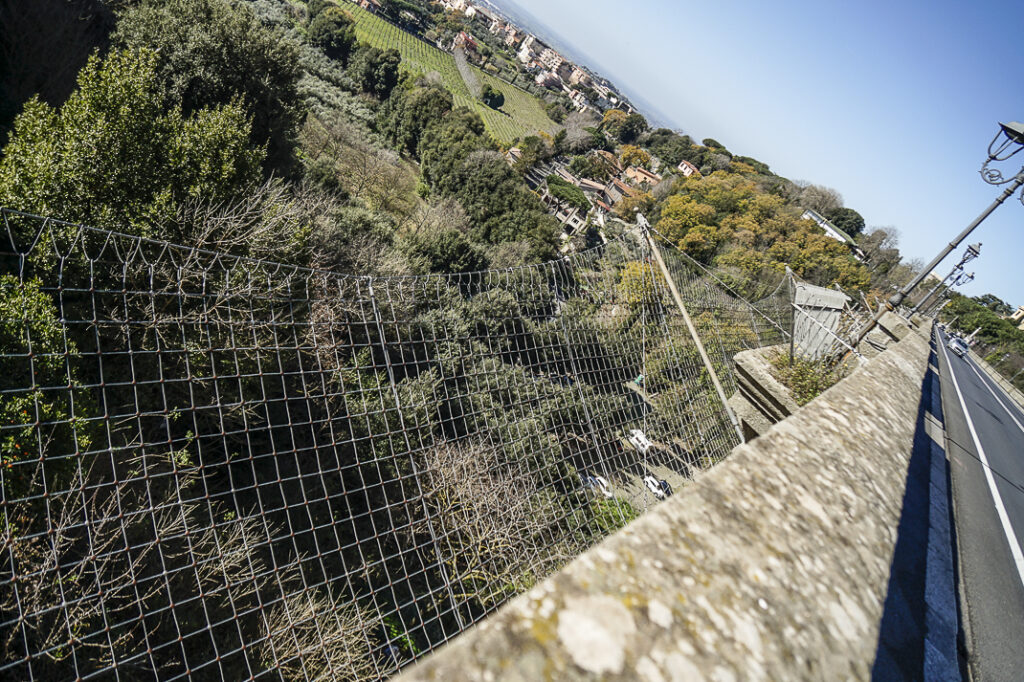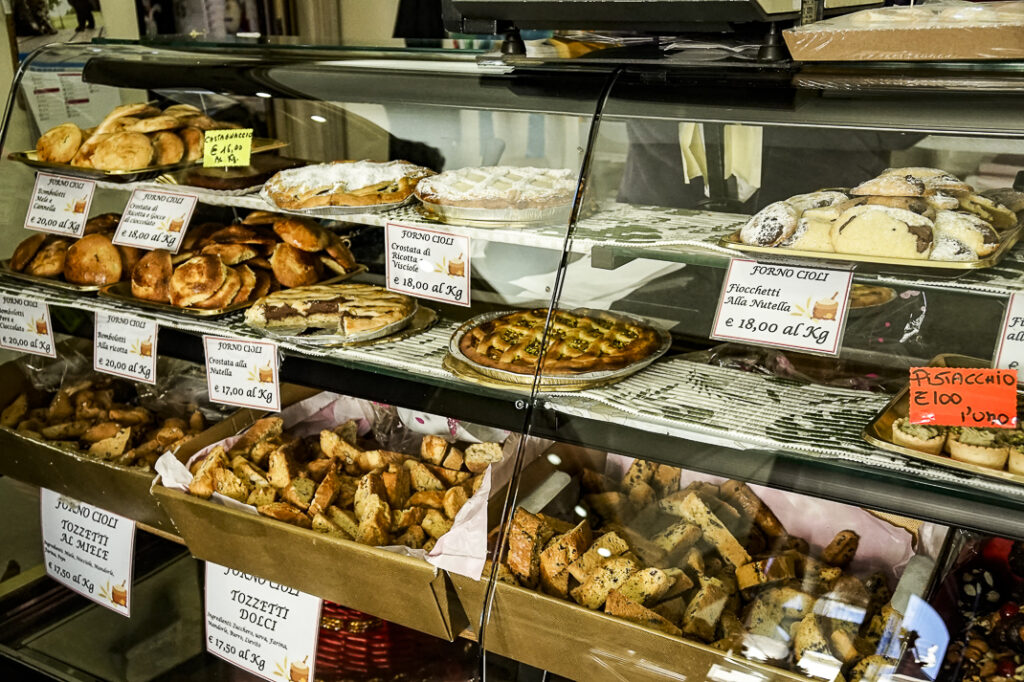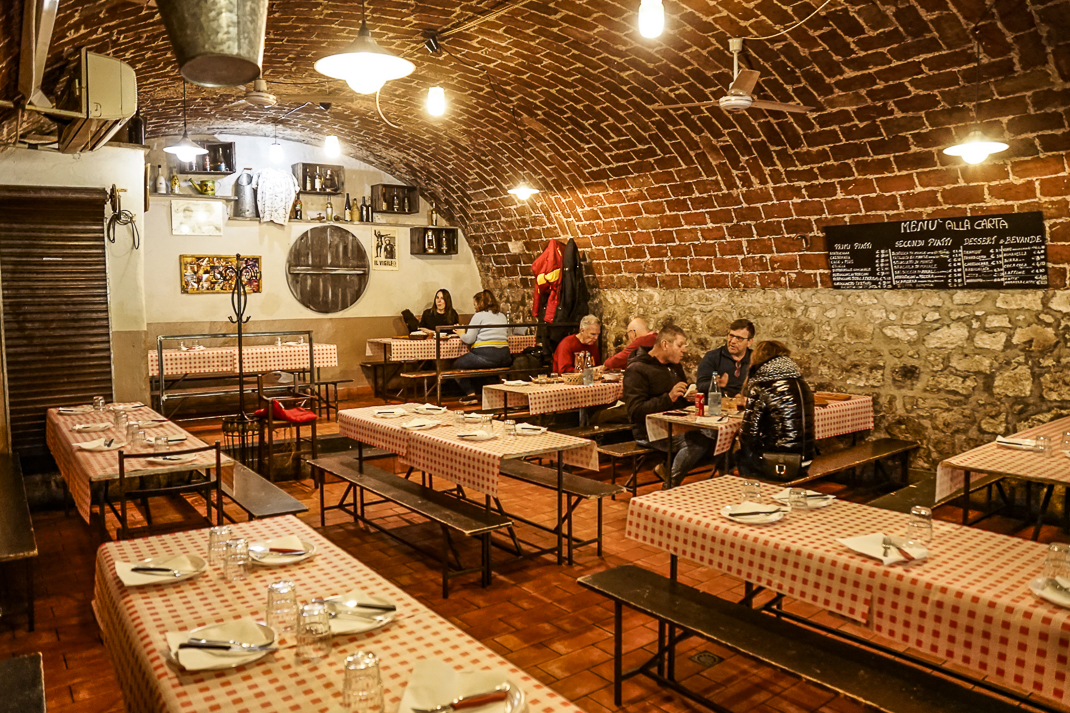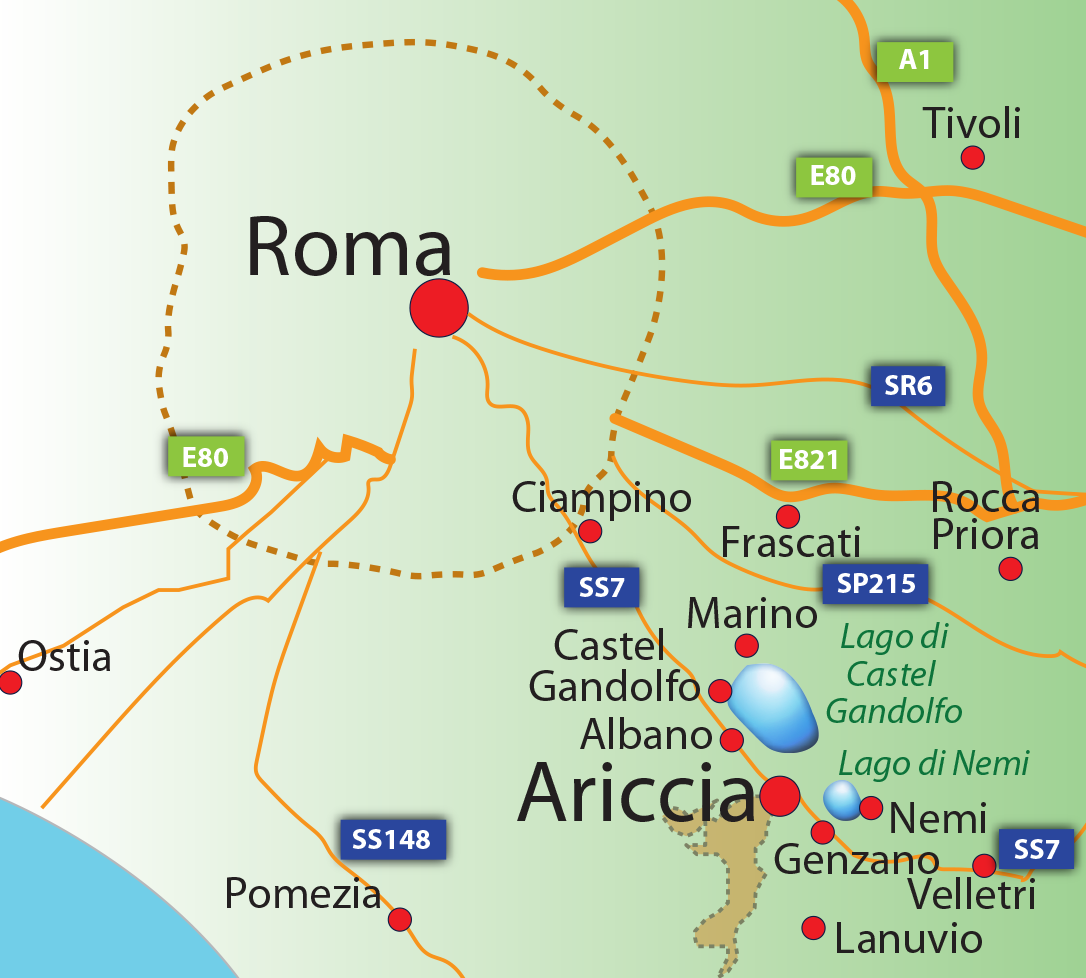 26 kilometers (15 miles) southeast of Rome
Take the Rome Metro subway's A Line east all the way to the end at the Anagnina stop. Exit the station and take the COTRAL bus which leaves for Ariccia every 30-40 minutes. The 2.50-euro ride takes about 40 minutes. Get off at Largo Savelli. Buy a round-trip ticket as tickets may not be available in Ariccia.
Hostaria Sora Lella, Via dell'Uccelliera 40/42, 39-06-933-1990, 39-339-275-1041, open 24 hours. This 25-year-old restaurant is up the street from the ring road lined with porchetta shops. This is as down home as it gets. It serves house wine in water glasses on tables with white and red checked tablecloths. The mixed platter has porchetta, salami, sausage, bufala mozzarella, beans, prosciutto, olives and bread for €15. Lunch for three of us with wine and coffee totalled only €48.
Dal Brigante Gasperone, Via Borgo San Rocco 7, 39-06-933-3100, https://www.fraschettabrigantegasperone.com/, noon-5 p.m., 7 p.m.-midnight Sunday-Friday, noon-5 p.m., 7 p.m.-12:30 a.m. Saturday. It's named after a famous bandit charged with 126 murders in the early 1800s and who once captured Palazzo Chigi. It's on the ring road with many porchetta restaurants but Gasperone stands out with its massive mixed antipasti plate. Besides the antipasti above, it also has pancetta, cheese-stuffed sausage and bruschetta with sausage and with spinach.
Cioli Dolci, Piazza di Corte 10, 39-04-495-011-001. It's been around for 50 years and serves homemade baked pies, cornetti and other sweets. My frutta di bosca (mixed red berries) pie for €6.50 was one of the best I've had in Italy.