Cerveteri: A "grave" mistake to miss major Etruscan city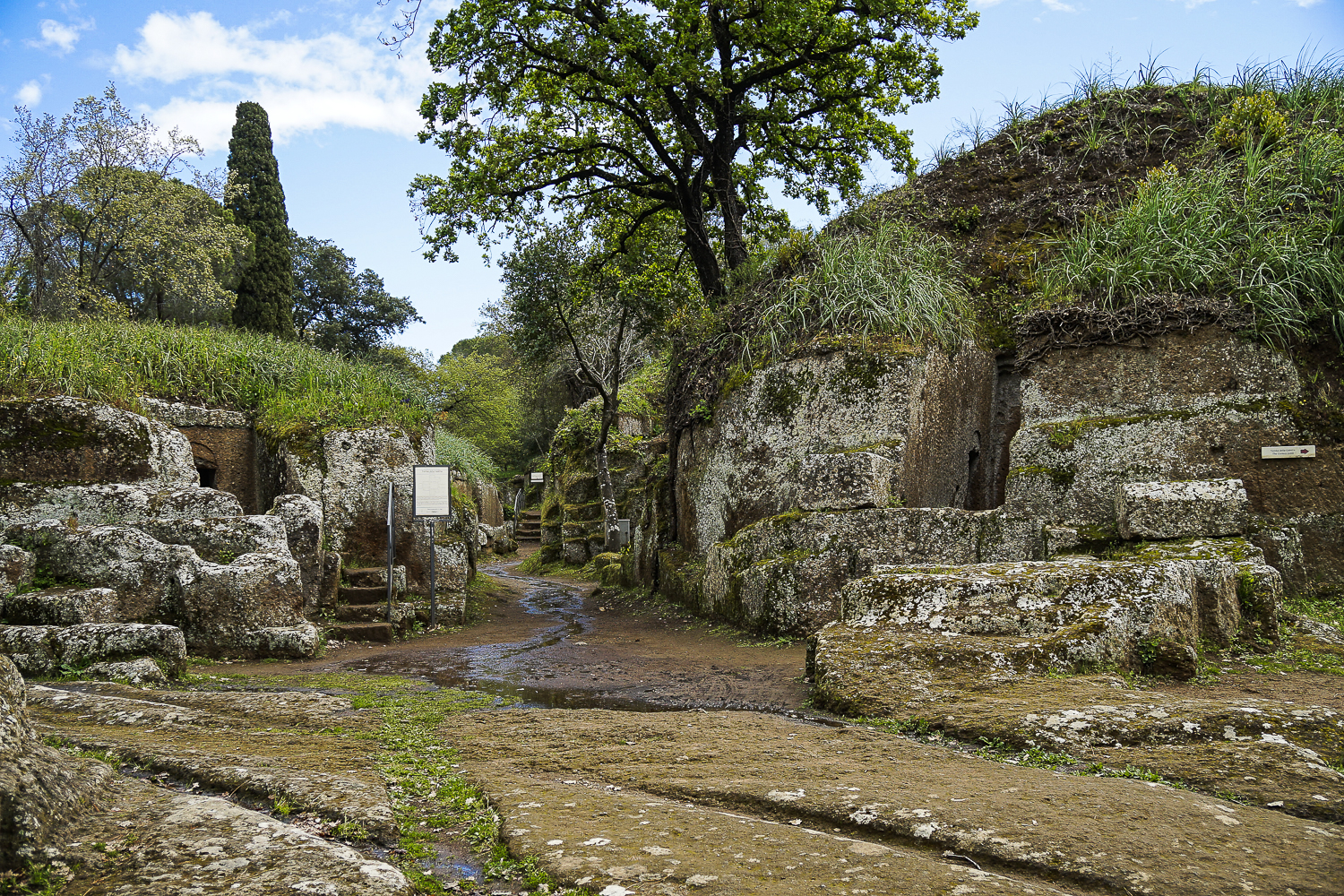 Traveling around Rome and visiting museums you will inevitably read about the Etruscans. Lazio's original settlers peacefully joined Roman society after the Roman Republic was established around 500 B.C. In Cerveteri, just 20 miles (35 kilometers) northwest of Rome, you'll find one of the most important Etruscan cities.
Founded in the 9th century B.C., it had 40,000 people as early as 600 B.C. Today, the pleasant town with a nice piazza and tree-lined streets has 38,000.
You can spend hours touring the biggest necropolis in the Mediterranean region then go to the town's castle museum a short drive away and see the treasures they found inside the tombs. When people say Cerveteri is dead, it's a compliment.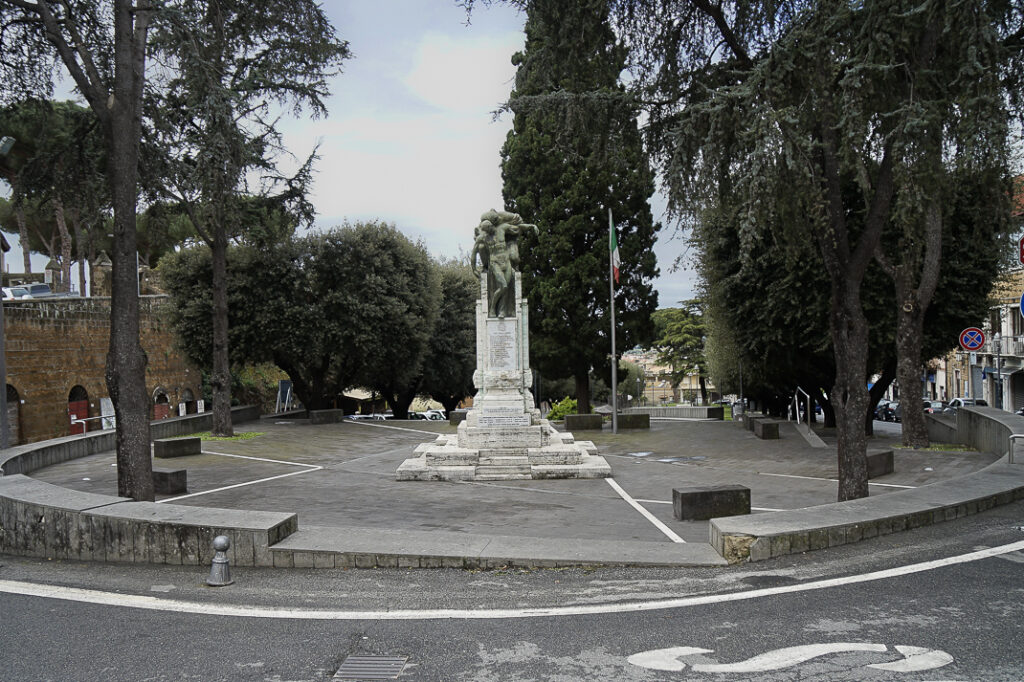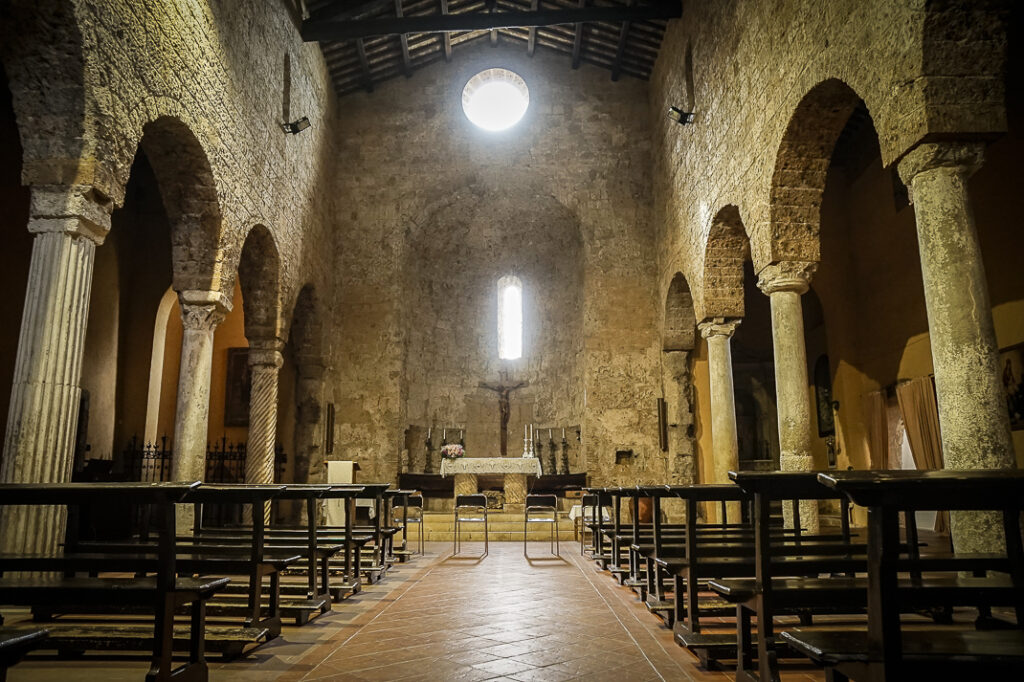 1 • Necropolis di Banditaccia – Located about a five-minute drive from the town center, the necropolis dwarfs any catacombs you'll see in Rome.
The UNESCO World Heritage Site covers 990 acres (400 hectares) and has 20,000 tombs. About 10 hectares (25 acres) can be visited. That's enough. Wander down the narrow paths past 1,000 tombs. The Etruscans buried their dead here from 7th century B.C. to 1st century B.C. and some are massive. Huge, round cylinder structures 20 feet high have entryways with two side rooms and three burial chambers. Others have steps, nearly worn even from time, leading into the tomb. One long complex is lined with 10 tombs. The tombs and grounds are spotless, despite many tour groups. Excavations didn't begin until 1909.
Info: Via della Necropoli 43/45, 39-06-994-0001, https://www.comune.cerveteri.rm.it/turismo-e-cultura/le-necropoli/la-banditaccia.
9 a.m. – 7:30 p.m. Tuesday-Sunday, € 6 but pay € 10 and it includes the museum.
2 • National Archaeological Museum of Cerveteri – Inside the 600-year-old castle, the museum houses many of the artwork found in the tombs.
The two-story museum is arranged in chronological order starting in the 9th century B.C. It's obvious many Etruscans were wealthy. The vases, many nearly 3,000 years old, are in excellent condition although many patterns are modeled after the Greeks. On the second floor are elaborate sarcophaguses, designed for the richer Etruscans. Many are decorated with mythical figures. The most valuable piece, from 519 B.C., is a huge vase which the Etruscans used to mix water and wine. It was in New York's Metropolitan Museum of Art until 2008 when it came to Cerveteri. The castle began as a fortress in 1200 before the Orsini family converted it into a castle in 1400. It is closed to the public but you can enter the museum.
Info: Piazza Santa Maria 1, 39-06-994-1354, https://direzioneregionalemuseilazio.cultura.gov.it/
drm-laz@cultura.gov.it
9 a.m. – 6:30 p.m. Tuesday-Sunday, € 6, € 10 includes the Necropolis.  
3 • Chiesa di Santa Maria Maggiore – This church in the piazza opposite the castle dates back to 1000 A.D. It was built atop another ancient building and started as only a one-room church. However, it enlarged with three naves. When you enter from the street, you're actually entering a modern church built in 1959. Go through it to the back you'll see the ancient church. Notice the 1,000-year-old stones. In the 1700s, a passageway was built connecting the church to the palace.
Info: Piazza Santa Maria 14, 39-06-5656-7321, http://www.smariamaggiorecerveteri.it/,
parish@smariamaggiorecerveteri.it,
7 a.m. – 1 p.m., 3 – 7 p.m.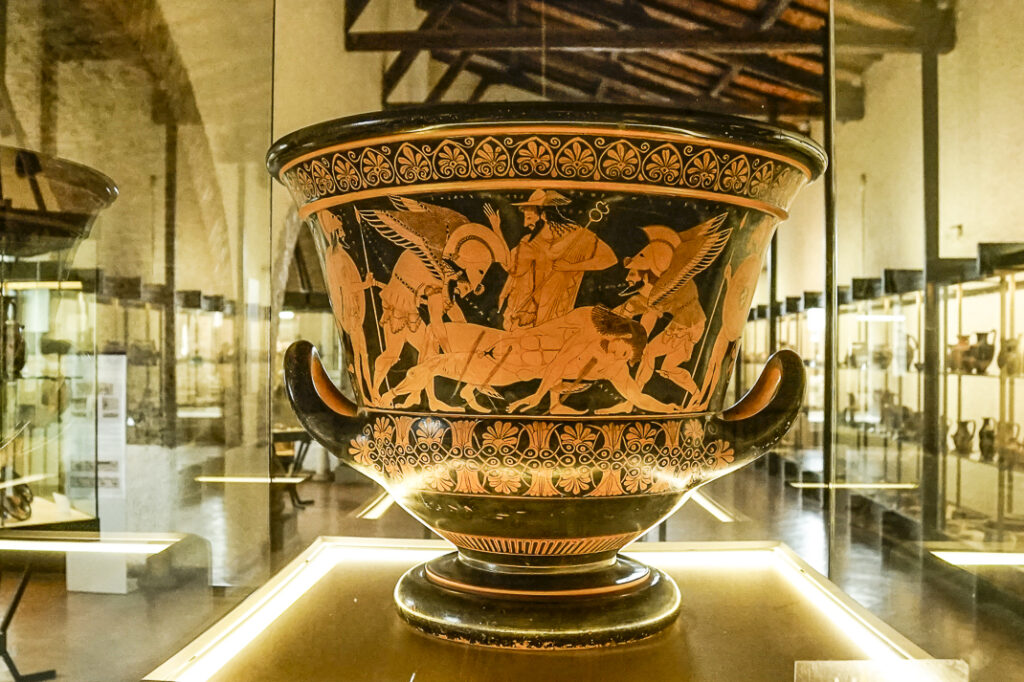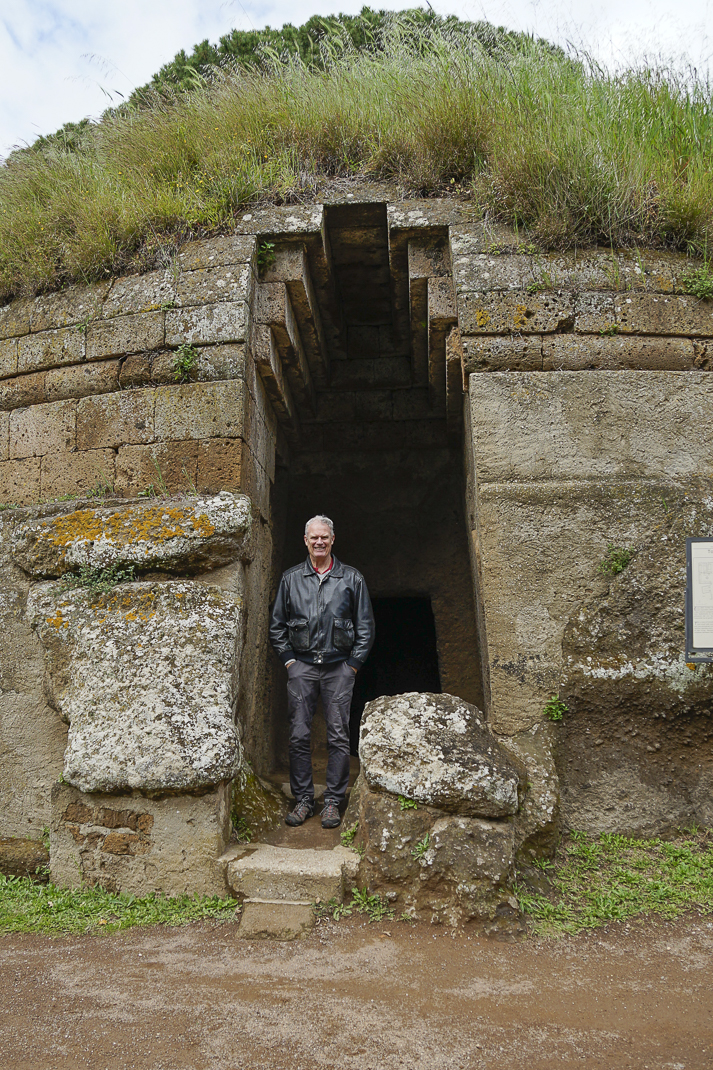 Carciofi
We picked a good time to visit Cerveteri Sunday. At least Marina did. She loves carciofi, Italian for artichokes. I am the only person in Italy who doesn't like them.
(I blame my mom. She served them with mayonnaise. I was scarred for life.)
Last weekend was the 70th Sagra del Carciofo Romanesco di Ladispoli (Roman Artichoke Festival of Ladispoli).
The town of Ladispoli, located on the Tyrrhenian Sea only four miles (seven kilometers) from Cerveteri, is the center of Lazio's huge artichoke production. Italy is the world's leading artichoke producer, growing 378,820 metric tons every spring.
The most popular artichoke dish in Italy is Carciofi alla Romana from Lazio. Artichokes are hollowed out and stuffed with parsley, calamint, garlic, salt and pepper. They're placed in a deep pan and water and olive oil are added. They're braised until the liquid evaporates.
They are sold all over in Cerveteri and are especially fresh in the restaurants.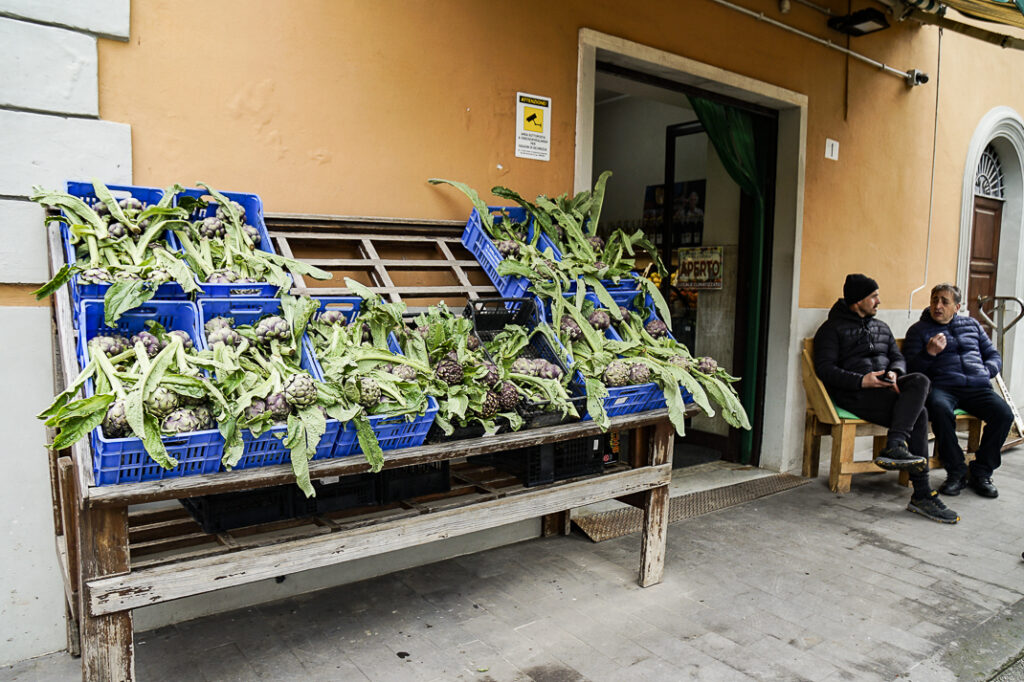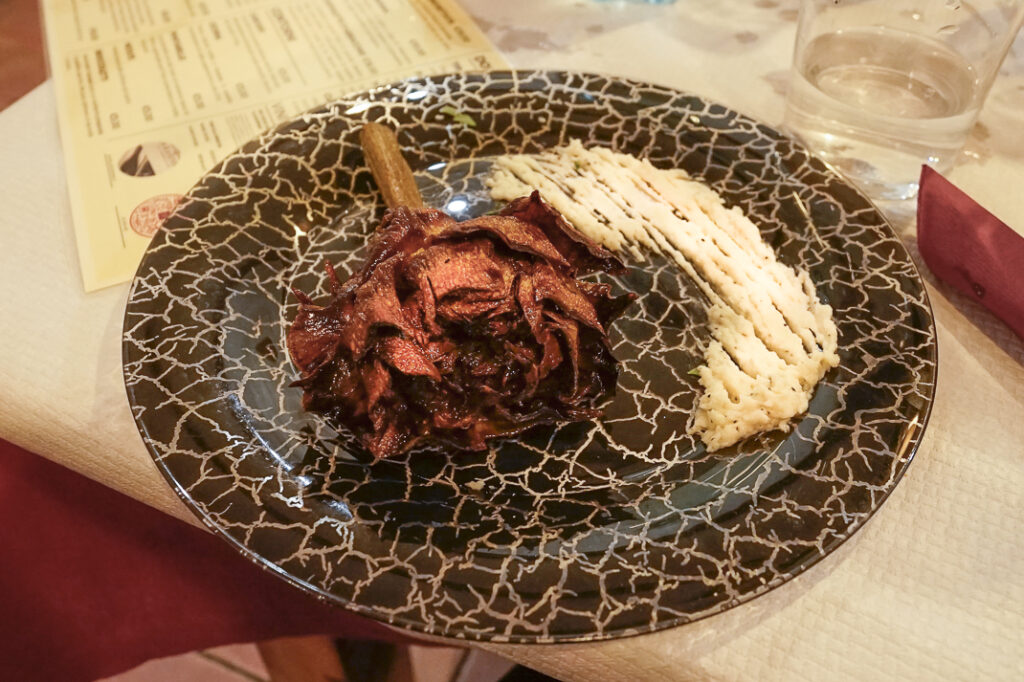 20 miles (35 kilometers) northwest of Rome.
How to get there: Cotral buses leave from Croce Rossa near the Castro Pretorio Metro stop in southeast Rome every 15 minutes.
The 45-minute journey is € 2 – 7.
Take Bus G from Cerveteri's Piazza Aldo Moro to the necropolis for € 1.10.
Trattoria dei Cocci, Via Agillina 41,
39-379-199-7005, 6 p.m. – midnight Monday-Thursday, 1 – 3:30 p.m., 6:30 p.m. – midnight Friday, 1 – 3:30 p.m., 6 p.m. – midnight Saturday, 12:30 – 3 p.m.- 6 p.m. – midnight Sunday. Classic Roman dishes such as amatriciana, carbonara and, the challenging Roman street dish of rigatoni pajata (intestine of unweaned calf), starting at € 12.
My gnocchi with sausage was excellent. Wash it down with Cerveteri's highly regarded mixed red wine served as the inexpensive house red. Lunch for two with wine was € 35.